If you are considering plastic surgery to address certain concern related to your physical appearance, a successful cosmetic surgeon Orange County will enlighten you with varied options available to you.
Preparation is crucial to get the most out of your consultation session. In short, you must know what to ask on your first meeting. The checklist given below will serve as a guide to help you get maximum advantage out of your first meeting with potential plastic surgeon.
Before You Leave for the Office
Research
It is advisable to make an online research on the specific procedure you plan to get. This should be done before you visit to doctor's office.
Appropriate Clothing
In case, you are looking into body or breast procedures, wear clothing that makes disrobing easier. It is recommended to wear clothing and underwear. Patients are asked to disrobe relevant parts of body and wear a patient gown.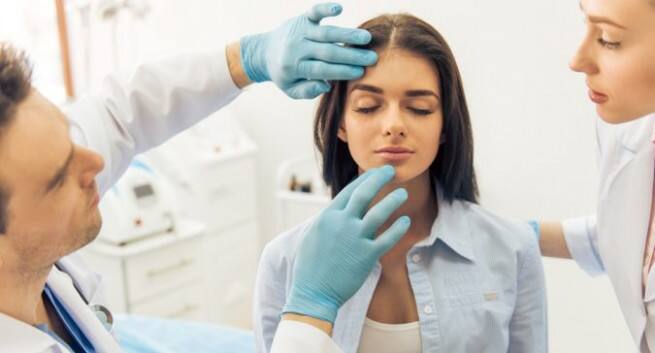 Prepare Queries
Make a list of queries you have for the surgeon.
Medical History
You should have information on your medical history arranged. This should include medical conditions that run in your immediate family.
Arriving at the Surgeon's Office – Things to Take Note of
Hygiene – Is the office very clean, professional, and organized?
Staff – Is the staff courteous and happy to attend you?
Atmosphere – Is the office atmosphere cordial and inviting?
Preparing for Meeting at Office
– Make sure you fill out paper work correctly. You need to be very comprehensive.
– Share all medical conditions you have had or currently have. This will help doctor to plan things properly and safely prior to the procedure.
– Let the doctor know everything about the medications and supplements you take. Prepare a full list of supplements and medications you take. This should include any vitamins, teas, herbs that you take.
What to Ask your Surgeon?
– Is it advisable for me to go for the surgery? If no, what are the reasons?
– Did you perform this procedure in the past? If yes, how many times?
– How will I benefit from this surgery?
– Are there any risks? I want to know about them.
– Are you board certified? What board certification(s) do you hold?
– Where will the procedure take place?
– Is the surgical facility qualified for such surgeries?
– Do you have hospital privileges?
– Who will perform the anesthesia? I want to know his/her are their qualifications?
– May I know the type of anesthesia needed for this procedure?
– Is your staff qualified? What are the credentials of surgical staff?
– Are you prepared for an emergency? How would you respond in case of an emergency during surgery?
– Did you help patients with similar physical attributes and concerns? I want to see before and after photos of their results?
Mental Notes to Make
It really helps to make mental notes during physical exam. You can note down the following important points:
The behavior of doctor – Was he professional and courteous? Did he make you feel welcome?
Experience of the surgeon – Did he understand your areas of concern?
The doctor is a thorough professional – Did he inform you of options available for meeting your goals?
Communicates Well – The doctor described the ways procedure(s) will be tailored according to your area of consideration.
Caring – Did the doctor help you understand what to expect with the procedure?
Practical – Were you successful in developing reasonable expectations of your results?
The Best – Did the doctor make you feel confident about moving ahead with the surgery?
Finances
Looking forward to finance your procedure? In case, you wish to finance the procedure, enquire about available options. Visit a website of surgeon and refer to the pricing calculator. This will allow you to see approximate prices of cosmetic procedure for your state.
Many plastic surgeons demand an initial down payment while scheduling your payment and procedure. Hence, it is better to discuss about this with the surgeon during your visit.
Summary
Prior to scheduling a surgery, it is recommended to consult with the best board certified plastic surgeon to ensure you are confident and comfortable with the decision to go ahead. One who has the right experience, certification, communicates well, and makes you feel comfortable is the right cosmetic surgeon for you.